[H2P] Shadow -- Show Off Your UI! (WoD Edition)
by ragnar » 07 Apr 2015, 06:31
---
by soulyouth » 09 Apr 2015, 21:42
Since I have recieved a few PM's asking for my weakauras I thought I'd throw them in here to save people time, Mods sorry if I should have started my own thread for this, if so just delete or move this
I use Elvui and Addonskins a Elv only mod that skins my weakaura icons and progress bars to give them a cleaner look so if you don't use this combo the aura's might not look the same.
http://www.tukui.org/addons/index.php?act=view&id=128
If you have no plan on using Elvui and want nicer looking Weakaura and icons in general I recommend using a Clean Icons pack, there are a few styles to pick from but I like this one.
http://www.wowinterface.com/downloads/info19844
My Big Spriest Aura for AS and CoP
(using twintops AS App tracker)
Dot Timers for Target and Focus (flash when low)
Halo and Cascade (halopro in weakura mode is needed for this)
It's the coloured slivers between the buttons
Other smaller ones
Feather/B&S and Roar
Spectral Guise dura and cd (will announce it's use)
Twist of Fate
Trinkets, ring and weapon (is all weapon chants, and I think all of the current tier trinkets)
Ok so the ones below are either ones that just make the buttons I use to track cd's (the 6 between the health frames) glow when off cd or icons that line up with the buttons so when I use that cd it tracks it's duration.
If you want them to look lime mine you will have to use the same action bars.
Here is my elvui in config mode
http://i.imgur.com/qymdu4r.png
and this is my action bar 2 settings
http://i.imgur.com/O8AOWwX.png
Or if you know how to mess with weakaura's you can go into the ACTIONS tab and choose a different frame for the button glove to attach itself too.
Priest USE IT,
Most of these all they do is light up the button on action bar 2 with the spell on it
Shadowfiend Dura
VE Dura with announce
If there is something I didn't cover just ask.
---
by Aephid » 10 Apr 2015, 07:12
Thank you Soulyouth!
---
by SmotheredHope » 10 Apr 2015, 10:03
I already told him this several times but isn't he a saint for sharing those?
---
---
by Neriavq » 29 May 2015, 05:49
if any questions, feel free to ask :)
---
---
---
by Hayley » 24 Jun 2015, 14:55
---
by virikas » 22 Jul 2015, 00:14
Not much changed since T17 :)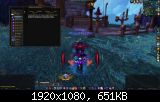 Weak Aura collection in detail: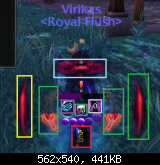 Yellow: Twintops improved SoD visuals
Lightblue: Twintops improved Shadowy Insight visual
Green: Uptime for T18 4pc ; Icon with duration timer switches to T17 4PC if applicable
Grey: Twintops AS Tracker
Red: 90 talents (also Twintop I think)
Purple: Insanity Timer
Bar: Shadow Fiend uptime
+ Twintops Shadow orbs
All in one WA group:
http://pastebin.com/JHhW3T23
---
---
Users browsing this forum: No registered users and 0 guests
Support Our Community
Video Content
Be Social
Tweets by HowToPriest
All times are UTC - 8 hours [ DST ]